Silent by Nature
For millions of years, nature constantly adopts and optimises through evolution to changing environmental conditions. Captivated by nature, biometric engineering (eagle wings) guided us to develop small winglets at the tip of our three‐dimensional aerofoil blades. These winglets eliminate strong vortices and the shape of our blades increase drag. Combined, our blades contribute to noiseless, even and smooth airflow way above industry standart.

Efficient by Design
Maximum airflow and low energy use - latest DC motors combined with our patented self‐balancing system eliminate vibration and out‐of‐balance effects and are world‐leading in Energy Star ratings. The motor, specifically developed for our fans, is quiet and maybe the most efficient DC motor in the market.
The best fan you never hear
We're more than just the quietest ceiling fans on the market. The technology that powers Aeratron means our customers tell us they sleep better, feel better and enjoy healthier, more productive lives. And with the world's most energy efficient design creating up to 50% savings on your summer cooling and winter heating costs, we're helping the planet to breathe easier too. Now rolling out worldwide with optional wifi.
Combine and Save
Correct use of our fans in combination with air conditioning and/or heating systems allows to reset the temperature setting in spaces contributing to up to 50% less energy use. With increased energy costs, this allows significant savings directly related to heating and cooling of spaces and can enhance a building's energy rating.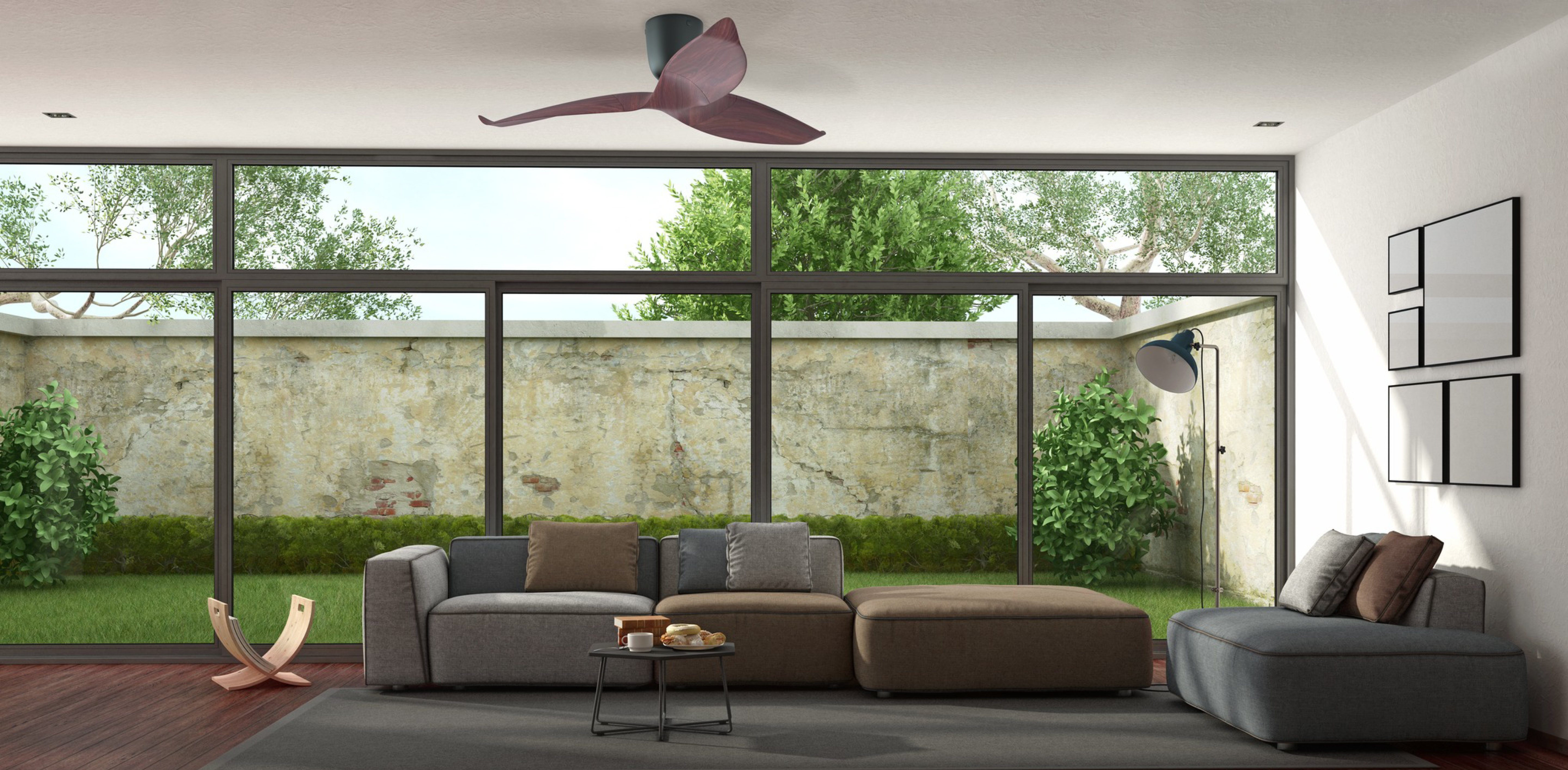 Smart Performance that's as good as it looks
Taking our cues from nature and aeronautical innovation, we've turned fan design on its head. That's why we're so proud of our International Design Awards and coveted ENERGY STAR – MOST EFFICIENT rating – something we've consistently achieved for the last 10 years in a row. Our energy efficient design moves beyond a design statement. Our signature aerofoil blades and winglets create unique air distribution without the noise and chaotic strong wind of competitive fans; while our extremely efficient DC motors and patented swiss-engineered self-balancing system eliminate vibrations and out-of-balance performance that can make other fans so noisy and annoying to operate. Pair our fans with our optional Wifi to Google or Apple home or paired with our optional home automation to your home automation system, and you'll have the chance to further optimise airflow and temperature control in your home (which might result in energy and cost saving).